Congrats! Your Store Is Live.
Thanks for opening a shop on Spiffly. We're designed ot help you get discovered, grow your community, and make some money. So here are some ways to help you (and your colleagues) get that done: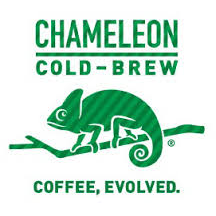 Chameleon Cold Brew
Austin, TX
From Austin with love. Non-GMO beans, and the best ecological farming methods.
It was 2010 in Austin, Texas. Something was brewing. The time was right for a cold-brew coffee revolution. Chris Campbell and Steve Williams, neighbors and self-professed coffee geeks, were hell-bent on creating the best tasting coffee. BEST-TASTING EVER, that is. The pair experimented for months with different formulas and brewing methods. They tried and tried (and tried), until they achieved the right blend of highly select, perfectly roasted Arabica beans, and pure Hill Country water.