Congrats! Your Store Is Live.
Thanks for opening a shop on Spiffly. We're designed ot help you get discovered, grow your community, and make some money. So here are some ways to help you (and your colleagues) get that done: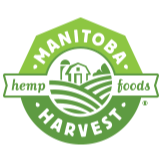 Manitoba Harvest
Winnipeg, Canada
High quality hemp for sustained energy.
When it comes to hemp foods, we want to know as much as possible and be involved at every level - from seed to shelf. How lucky we are!